Feel at home by the ocean.
Palm Tree Clinic is a converted family home in Tableview, Cape Town. It's a short walk from the beach with wide views of Table Mountain.
Our team works hard to ensure you have everything you need to feel comfortable and focus on your mental health. Within Palm tree Clinic there are 7 rooms for 2 people sharing and 1 private room. Most of our rooms have ensuite bathrooms and all are equipped with the comforts of home like televisions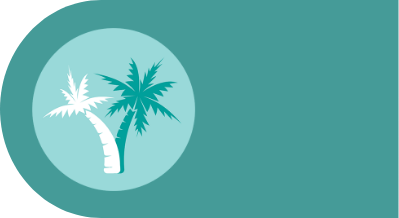 Recover with the warm comforts of home.
Within the house, there are 6 consultation rooms for your individual sessions and 1 larger group therapy room. Palm Tree also has a small well-stocked library and a few cosy lounge spaces, many with televisions and DSTV channels. There is a gym with a treadmill, exercise bike and elliptical machine for you to use.
Outside, there are braai areas and patios as well as our beautiful zen garden, designed for relaxation.

Three balanced meals served a day.
The team at Palm Tree Clinic serves three balanced meals a day, which everyone eats together in the dining room. There is also a communal kitchen with a fridge, microwave and kettle to use whenever suits.