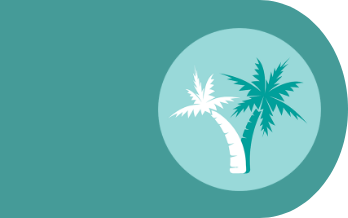 We've all had moments where we feel moody.
A mood disorder is different in that you experience long periods of extreme happiness, extreme sadness or both. For a mood disorder diagnosis, your symptoms must be present for several weeks or longer.
This mental health condition can cause changes in your behaviour and affect your ability to live a normal life and go to work or school. The most commonly known mood disorders are Depression and Bipolar Disorder, and we treat both at Palm Tree Clinic.
Depression is a common mental health condition, where you feel sad or hopeless. It can make it difficult to think and remember things and you might have trouble eating and sleeping.
For you to receive a diagnosis of Clinical Depression, your symptoms must last for at least two weeks. One thing to remember is that Depression is treatable with therapy and medicines. There are different types of Depression, including:
Bipolar Disorder is a lifelong mood disorder and mental health condition that causes intense changes in mood, energy levels, thinking patterns and your behaviour. These significant mood changes are called manic and depressive episodes. There are four basic types of Bipolar Disorder.